Optimineral's OFFICIAL Promotional Video for PDAC 2016
We at Optimineral are pleased to present our Technical Report on our wholly owned Wawa Pukaskwa mineral claim with encouraging results including a surface grab sample containing 2.66% Cu.
Optimineral is involved in mining high grade chromite in KPK Province Pakistan. Check out our initial study, mobilization and initial ramp up here! *with REAL TIME updates*
At Optimineral we offer our services to the Mining and Finance industries who see potential in our experience and vision in identifying opportunities in existing exploration, mining and mineral processing operations. Besides offering geology (structural, resource and exploration), mining and mineral processing engineering services, we specialize in offering unique and creative packaged services which can have lasting benefits to our clients and the communities in which they operate.
We also are true believers in ourselves and our professional capacities. Optimineral Resources is currently engaged in all matters of prospecting, acquiring, developing, exploiting and sale of minerals and properties privately held in Canada and abroad (-See Optimineral Resources *Under Construction*).
Welcome to our website! We Are Optimineral. We offer Professional Engineering Services and have over 100 years' experience collectively in the Mining Industry spanning almost all facets of engineering. Whether it is process flowsheet or underground design, Iron ore, Precious, Rare Earth or Base metals, we are able to deliver quality engineering services at a very cost-effective price. We are authorized and insured to practice Engineering according to the Professional Engineers of Ontario, Canada.
We are also licenced by the Canadian Government to own and operate X-Ray Fluorescence Handheld devices. Level 1 Certification with NRCan Non-Destructive Testing (NDT) Certification Body for the Operation of Portable Handheld XRF Devices according to the standard ISO 20807:2004
Vision: We see every project as a mutual opportunity to further do business together. Our passion is to aid in the growth process of our clients' projects.
Qualified: We are authorized to provide engineering services to the public by the Professional Engineers of Ontario (with full liability). We are also skilled and certified to use handheld XRFs in Canada and abroad.
Value our Clients: We are a small and sincere firm who put more value on giving our clients quality work over quantity of work. We feel a project for a client is only one small step in valued on-going relationship.
Flexible:  We work for our clients and try our best to meet and do business according to their schedules, budgets and capabilities.
Cost-Effective:  We have a low overhead and pass those savings on to our valued customers.  We also will tailor our reports and workplan to make the most out of our clients' needs, time and resources. Reports can be tailored to keep the costs low but information-yield high. We treat all reports as a platform to boost confidence and knowledge, aid in production planning and identify and quantify future potential.
We offer TOTAL Mine to Mill Engineering Services.
We are a small, creative, energetic and hardworking engineering firm with experience in Geology, Exploration, Ore and Financial Evaluation, Mining, Processing and R&D.
We offer professional geology, mining and mineral processing engineering services to all kinds of clients; whether financial institutions, mining and mine/mill service companies or consultants.
Our specialty is researching, quantifying, evaluating and proposing mining and mineral processing techniques, technologies and strategies that enhance the overall mine plan.
We tailor our proposals and reports according to our clients needs and budget.
What does this mean?
• We have extensive geology, mining and mineral processing experience in one package.
•Whether it's a mine design project, a mill expansion project or a handling system in between; we think in terms of the whole process' "benefit and beneficiation".
Perhaps the pay metal grade in the orepass is not lining up with the pay metal grade reported as mill feed, or worse, expected mill product.
We can provide a plan to measure and reconcile the reports. We will do the detective work and give you an un-biased assessment while promoting cross-divisional dialogue and team building. We can then even move on to ways to ensure continuity and stability between the long range plan, the mine(s) and the mill.
Did you know your concentrator has 'sweet spots', a particular feed grade, ore split ratio, or even ore hardness that yields 'optimal results' given particular ore and deposits? We can help determine those targets, find 'recipes' from your orebodies (that are practical from a mining operations' standpoint) and provide our help to stabilize and optimize mill operation while promoting orebody stewardship.
"We will look at what you want to mine (grade, hardness, impurities, blend ratios "recipes", etc.), how you mine it (mining design and method to how it is shipped to the concentrator) and how it is processed (from course ore bin to concentrate) and help with seeing opportunities in the long and short range planning and operating stages."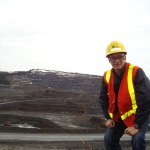 Inquiries from potential clients can be made to:
info@optimineral.com
Skype: optimineralengineering Tel (Canada): +1 (905)-393-2552 Fax: +1 (905) 547-4763