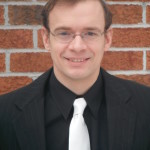 Hi my name is Jonathan Gibson.
I am the founder and technical director of Optimineral. I am a professional mining and mineral processing engineer with the Professional Engineers of Ontario. I have over 10 years' post-secondary industry experience. I am a Mine to Mill Integration Specialist and am fully licenced, insured and certified to offer engineering services to the public. Thankfully throughout my career, I have been blessed to have been in many different roles and responsibilities including research engineer in mine, mineral processing and technology feasibility studies, R&D experimentation and implementation, underground planning and design, grindability throughput quantification, flotation flowsheet optimisation and appropriate ball mill & motor sizing. It is wonderful to have the opportunity to bring this team together and have specialists in the full spectrum from exploration and staking a claim to pyro/hydrometallurgy testwork and commissioning.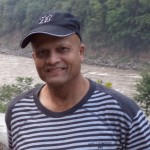 Norman has more than 35  years' experience in Exploration, Mine Design, Operation and Project Management of Open pit and underground hard rock Mining. Some of his experience include but not limited to: •Experienced enforcement of Health and Safety Act and regulation at mine site. •Practical Experienced in operation of Underground mining equipment and plants •Operating Experience of Open pit mining equipment • Optimisation services • Inspection Services • Advance training in Mine Ventilation and Heat management (MIRARCO). • Has managed and supervised 400 technical, non technical, unionized and non unionized workers to accomplish company goals. • Specializes in start-up projects in remote areas in different World regions including Africa. Asia and the Middle East. •Knowledge of mining software:  Mine2-4D, EPS, Promine, MineCad, Map 3D and AutoCAD.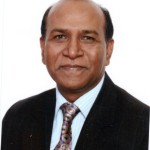 Jagadish Bhai Patel Joined Optimineral Engineering Services as key member of the Team. With more than 20 years of experience in mining industry  experience ranging from Operation, Strategic Planning, Short-term Planning, Long-term Planning and Consulting including Scoping Study, Pre-Feasibility Study and Feasibility Study as well as Optimisation Study at the mine. I enjoyed the report writing while working with the consulting group and at the operation. The experience during the production period was very pleasant and exciting. Received  B.Eng. (Bachelor of Engineering, Mining) from Ravishanker University, Raipur, India in 1983.       I am a Professional Engineer  from Ontario , Canada certified to offer engineering services to the public. Also, I hold Mine Managers certificate from South Africa . Moreover, I hold MBA degree from Bond University, Australia (Johannesburg Campus, South Africa). My work experience includes operational experience with Base Metal Mine in India for approximately 6 years followed by production and operational experience for nearly 5 years  at Narrow Reef Platinum Mine in South Africa . After working at  Platinum Mine, I moved to one of the deepest Gold Mine in South Africa and worked as Production Supervisor, Senior Production Supervisor and Business Unit Manager in Production department. Later on,  I have also enjoyed working in Planning section for few years and engaged in Pre-Feasibility study and Feasibility study at the mine. I was a  part of the team that prepared the economic model for the Gold Fields Limited at Kloof Gold Mine complex . In Canada, I have worked with diamond mine in the arctic region where I prepared Long term strategic plan and Production Scheduling  including the production reporting system to the financial system for finance department to evaluate the strategic planning. I have been the member of the optimisation process team for Snap Lake Mine, De Beers Canada. With consulting group HATCH, I was engaged in preparation of  Scoping Study for Kinross, and prepared FEL 3 level report for Logistics and supply for  T3 mine, Vale. Also, a member of the team for  FEL 2 level study for  design and scheduling of Pallas Green project . As far as software is concerned, I have been using Cadsmine, Auto CAD, Mine 24D, EPS (Earthwork Production Scheduler) ,MS Project . I have attended Valuation of Mineral Projects based on Technical and Financial Modeling course and also attended course on Hard Dollar . I am very inclined to the safety and quality at work whether it is production or design . My philosophy about the mining is "Opportunity for improvement exist at every level of mining".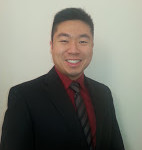 Hi, my name is Derek Chow
I am a Senior Founding Associate with Optimineral Engineering Services.
Currently, I am a registered professional engineer with the Professional Engineers of Ontario.
I have 3 years' experience commissioning Vale's Long Harbour Hydrometallurgical Facility.
I also hold a Level 2 Certification with NRCan Non-Destructive Testing (NDT) Certification Body for the Operation of Portable Handheld XRF Devices according to the standard ISO 20807:2004
I am a graduate of Queens University with a Bachelor of Science in Engineering in Mining & Mineral Processing in 2010. I was recruited by CVRD Inco (now Vale) as a Process Research Engineer in Training after graduation based out of the Vale Base Metals Technology Development Center in Mississauga, Ontario.
My 5 year tenure began in Mineral Processing working with the evaluation of alternative flotation technology on the Lab bench to Miniplant scale. I then expanded into the realms of pyrometallurgical and hydrometallurgical processing and refining. I have worked at the bench and miniplant scale all the way to full production/operation at Plant throughout Vale operations in Sudbury, Port Colborne, and Long Harbour.
The experience has given me a great breadth of practical exposure and understanding of the customers, stakeholders and technical processes involved in taking a chunk of rock and turning it into a feasible, saleable finished product ready for the marketplace post mining. Being given the opportunity to gracefully transition from one upstream supplier to their respective downstream customers in real time and implement well researched and tested solutions has been incredibly rewarding and informative to myself as a mining professional.
If we understand what our "customers" want, very often we can find simple, practical things to do to optimize and ensure that the interim products move seamlessly so that all parties get more than they bargained for and we all go home safe and happy.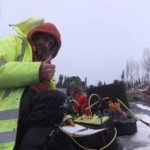 After receiving his Electronics Technologist Degree in 1978 Richard immediately pursued a career as a geo-technician working in Uranium, Athabasca Basin for 2 years. He continued this path as a Senior Geophysicist-assistant supervising approximately 20 employees for Texas Gulf Minerals from 1981 through 1985. After that time, Richard contracted exploration services until recently, accumulating  34 solid years of invaluable experience touching a full spectrum of requirements within the prospecting community.  Many deposits of different commodities were discovered by Richard, enabling junior mining companies to prosper to this day.  Geophysics being his forte, prospecting inevitably  became Richard's primary passion.  Richard key skills include effectively taking on the role of diplomat in order to smooth the way  for all stakeholders.  He is well versed in safety standards and has been educated under the supervision of major mining companies such as Falconbridge and Inco.  In 2013, Richard was selected as Chief-Operator responsible for  3D resistivity surveys for the Yukon Geological Survey.  Richard has performed drilling operations and, most recently, has conducted auger-drilling for placer miners in the Yukon Territories.  Richard is a prospector gold card holder in Ontario. He has worked in every Canadian province as well as  Sierra Leone processing diamonds for two seasons.  Richard is fluent in English, French and Spanish and can also write assessments reports fluently in both French and English.